[et_pb_section bb_built="1″ admin_label="Sectie" fullwidth="off" specialty="off" _builder_version="3.0.51″ background_color="#2ea3f2″][et_pb_row admin_label="Rij" background_position="top_left" background_repeat="repeat" background_size="initial"][et_pb_column type="4_4″][et_pb_post_title admin_label="Titel bericht" _builder_version="3.0.51″ parallax_method="on" title="on" meta="on" author="on" date="off" categories="off" comments="off" featured_image="off" featured_placement="below" text_orientation="center" text_color="light" text_background="off" border_style="solid" title_font_size="60″ /][et_pb_text admin_label="Subtitel" _builder_version="3.0.51″ background_layout="dark" text_orientation="center" border_style="solid"]
Podcast interview in de Project Leven Show
[/et_pb_text][/et_pb_column][/et_pb_row][/et_pb_section][et_pb_section bb_built="1″ admin_label="section" _builder_version="3.0.51″][et_pb_row admin_label="row" _builder_version="3.0.51″ background_position_1="top_left" background_repeat_1="no-repeat" background_position_2="top_left" background_repeat_2="no-repeat" make_equal="on" background_position="top_left" background_repeat="repeat" background_size="initial"][et_pb_column type="2_3″][et_pb_text admin_label="Tekst" background_layout="light" text_orientation="left" border_style="solid" background_position="top_left" background_repeat="repeat" background_size="initial" _builder_version="3.0.51″]
Recentelijk ben ik geïnterviewd door Peter Joosten van Project Leven.
In de podcast raken we allerlei diverse onderwerpen die me aan het hart gaan. We hebben het onder andere over gezond leven, eten en bewegen, maar ook over interessante boeken en "mijn visie" over het onderwijssysteem 😉
Of zoek de Podcast-aflevering op in Itunes – aflevering 2
[/et_pb_text][/et_pb_column][et_pb_column type="1_3″][et_pb_text admin_label="8vragen side optin" _builder_version="3.0.51″ background_color="#ededed" background_layout="light" text_orientation="left" border_style="solid" custom_padding="10px|10px|10px|10px" use_border_color="on" border_color="#000000″ saved_tabs="all" global_module="312″]
MOEITE MET HET BEHALEN OF VOLHOUDEN VAN JE DOELEN?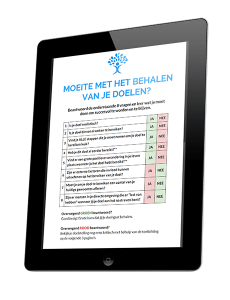 Beantwoord deze 8 korte vragen en leer wat je moet doen om succesvol te worden.
[thrive_2step id='250′][button type="big"]DOWNLOAD[/button][/thrive_2step]
[/et_pb_text][/et_pb_column][/et_pb_row][/et_pb_section][et_pb_section bb_built="1″ admin_label="Sectie" fullwidth="off" specialty="off"][et_pb_row admin_label="Rij" background_position="top_left" background_repeat="repeat" background_size="initial"][et_pb_column type="4_4″][et_pb_divider admin_label="Verdeler" _builder_version="3.0.51″ show_divider="on" divider_style="solid" divider_position="top" hide_on_mobile="on" color="#ededed" /][/et_pb_column][/et_pb_row][/et_pb_section]
19 februari 2016